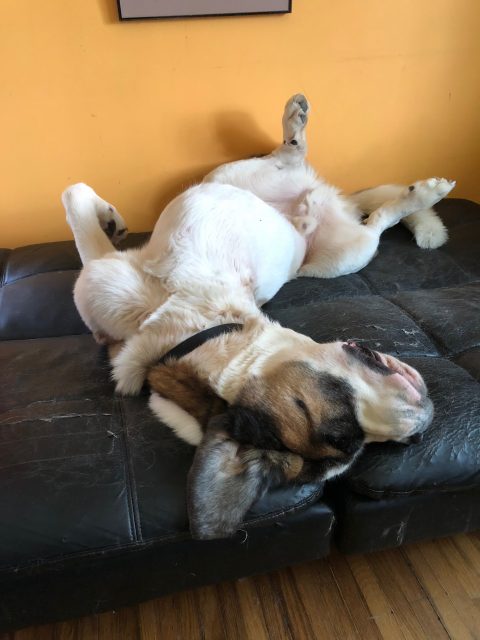 October 11 marked my 5 months Ampuversary! We were at The University of Wisconsin on that date for our follow up exams and Chest Xray. Needless to say my mom was so worried that I got McDonalds for breakfast on the way to the hospital and I was forced to listen to her praying all the way there!
I was at the hospital for a couple hours because in order to position me for the correct view of my chest Xray they had to sedate me. I'm not the easiest dog to get flat on my back with 3 legs up in the air! Ha ha! My results were good, no signs of cancer and I don't get any more meds or follow up until December 6! My mom was so happy she got me Popeyes Chicken Tenders and let me listen to The Beatles Channel all the way home to celebrate.
November 1 is the 6th Anniversary of my Gotcha Day, when I came to live with my forever mom. I am looking forward to more cake and ice cream and maybe even another party hat! Meanwhile, I am going to Day Care to enjoy the pool and I am having fun shedding my hair and drooling all over the house! My mom lets me sleep in her bed now, too. She says I can do anything I want now!!! Ahhhh… Life is VERY good and I am very grateful!