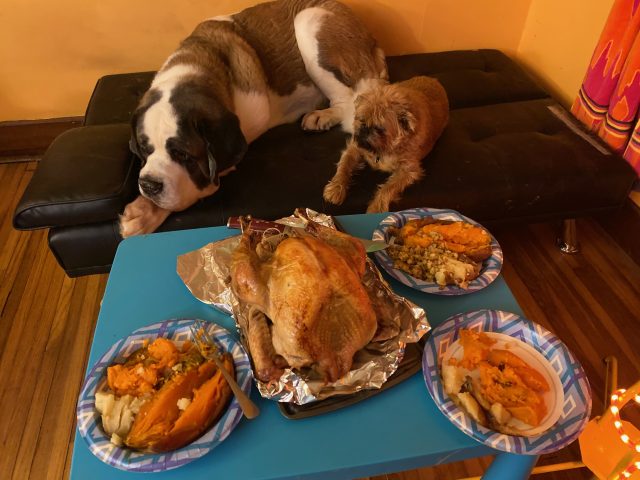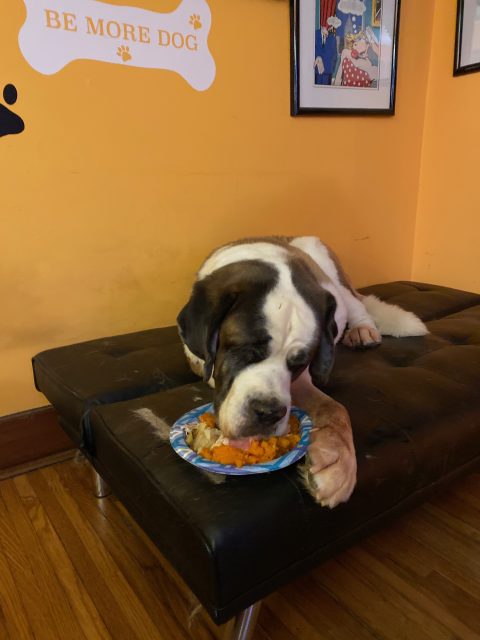 Hello everybody its Meeeee wishing everyone a Hoppy Thanksgiving. Hoomama made us turkey and sweet potatoes but NOOOO Blue Bunny ice cream. She said she's not getting it for me because she doesn't think I need it. Right. Sure, Mom … but I WANT IT and I will kick you all night long while you are trying to sleep.
I am sooo hoppy that now Thanksgiving is over I can start bothering Hoomama to take me to see Sandy Claws. I'm sure she learned last year that she must take me ALONE and NOT with Raffie. I told her to forget the elf costume, because if there is no Blue Bunny I will not dress up and look cute. Its all about my dignity and about BEING MORE DOG! "More Dogs" are always respectful of our dignity!
Hope everyone has a wonderful Thanksgiving and that all you PAWRENTS are thankful for your Tripawds! Thanks to Rene, Jim and Wyatt for putting my picture on the November 28 issue of Tripawd News! I think I look pretty good in that picture!