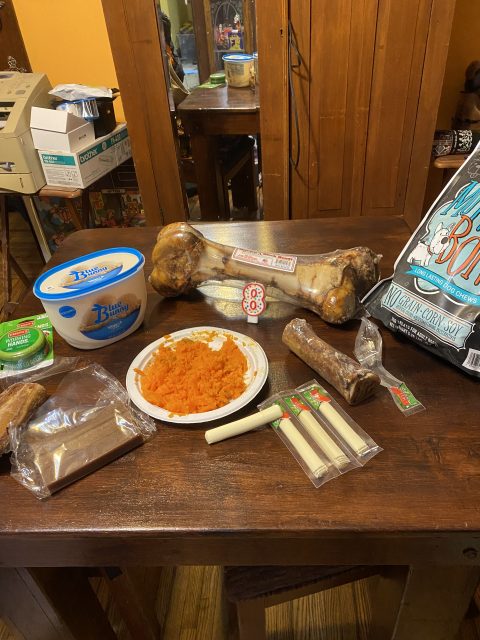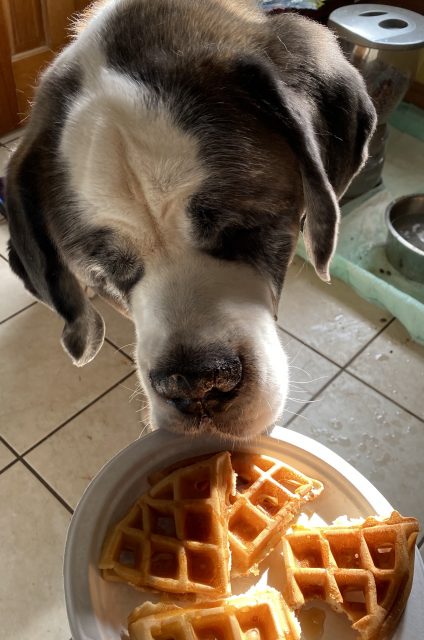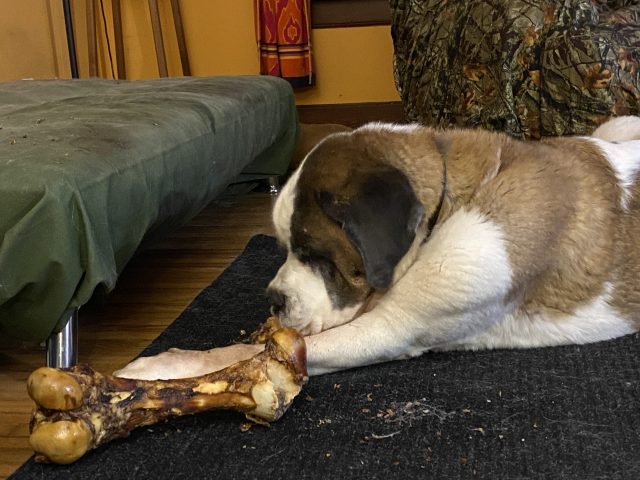 This is my Gotcha Day Celebration – I adopted Hoomama 8 years ago on November 1. I know Mom thinks she gave birth to me, so don't tell her I am adopted. She would be devastated. She made me waffles and got me all my favorite goodies! Look at the size of that bone!
I was seen for my Oncology follow up at University of Wisconsin and they were sooo excited to see me! I am 137.5 pounds now so I have knocked off quite a few pounds so I can get around better. The doctor said I look PAWESOME! My study was supposed to end on Nov 1 but they got funding for another year so I am gonna keep going there. I am one of only 2 dogs still in the study.
I am 31 months post diagnosis and celebrating the Tripawd life! Hoomama says I am her HERO and she is RIGHT! I AM sooo cute she can hardly stand it!