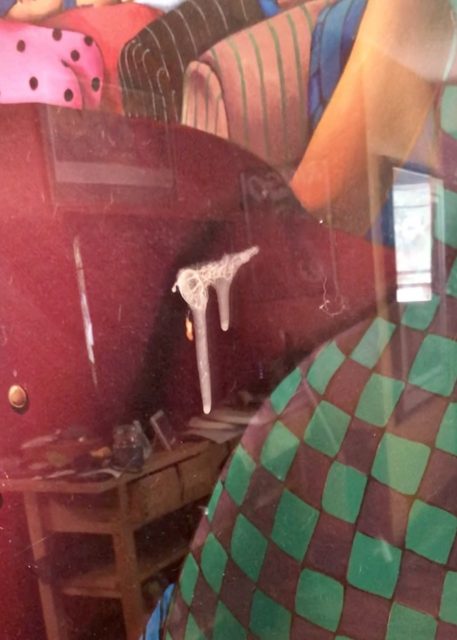 Hello everyone its me  with a  new accomplishment. Look at that drool!!!! I am soooo proud!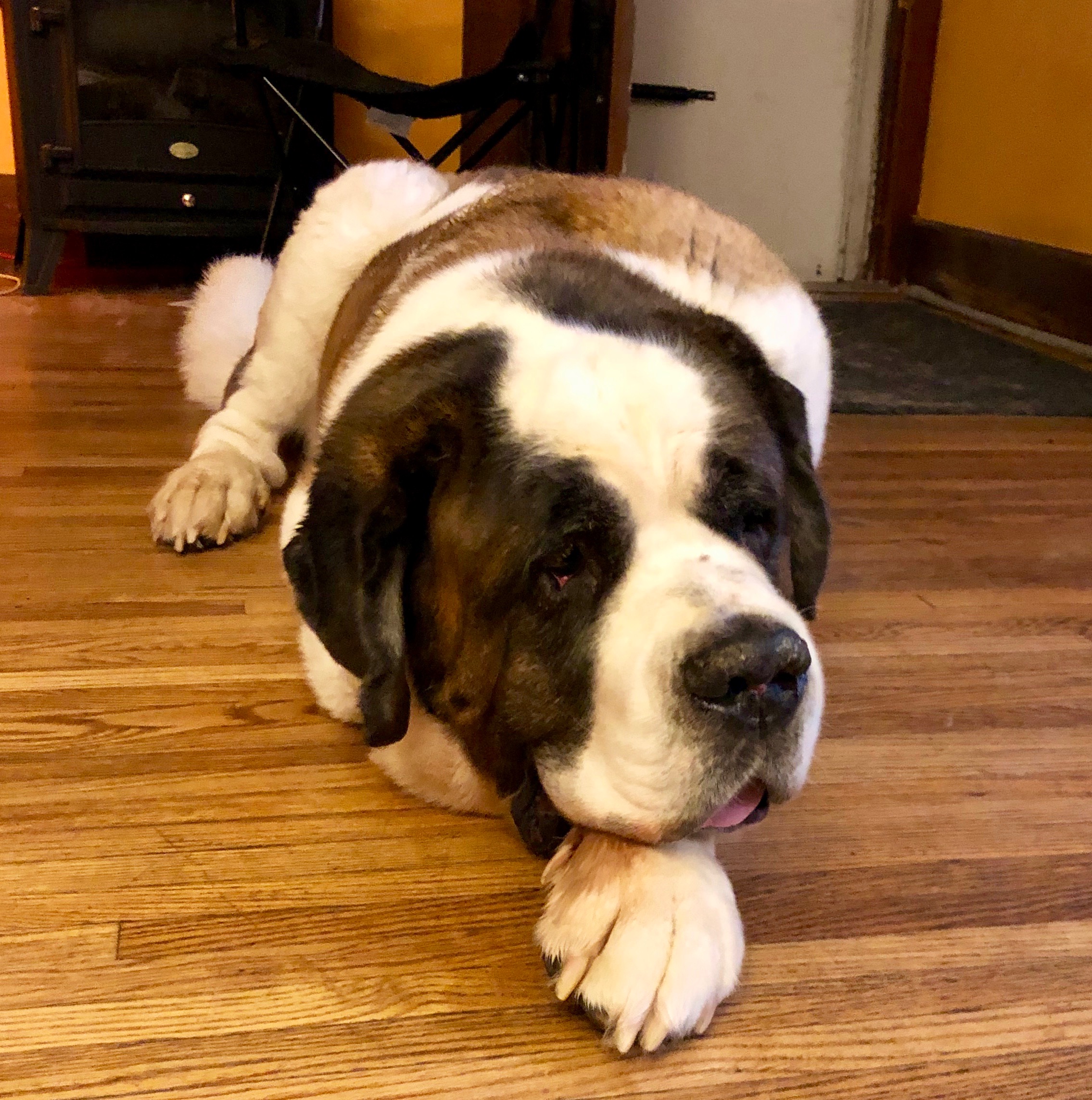 That picture is hanging over the couch in MY living room. My hoomom got that picture as a wedding present from my hoodad who has since passed away.
Think I care? ? ?
I do not. Mom wants to enter me in the Olympics! She believes I could earn a gold metal in drool slinging! The totally best part of all this is that I was able to sling that OVER HER HEAD while she was sitting on the couch! This is even better than the time I hit her right in the face!! I love my hoomom so much and this is really about the best thing I can give her! I told her its better than pee or poop and she did agree with that…
My hoomom just loves me way soooo much that she don't  care. She keeps feeding me, giving me low calorie treats, Furminating me and still vacuuming up  my hair 3 times a day. She said she hopes she will be doing exactly the same things for a long time. I told her to go get the Blue Bunny Ice Cream!
HOPPY INDEPENDENCE DAY!