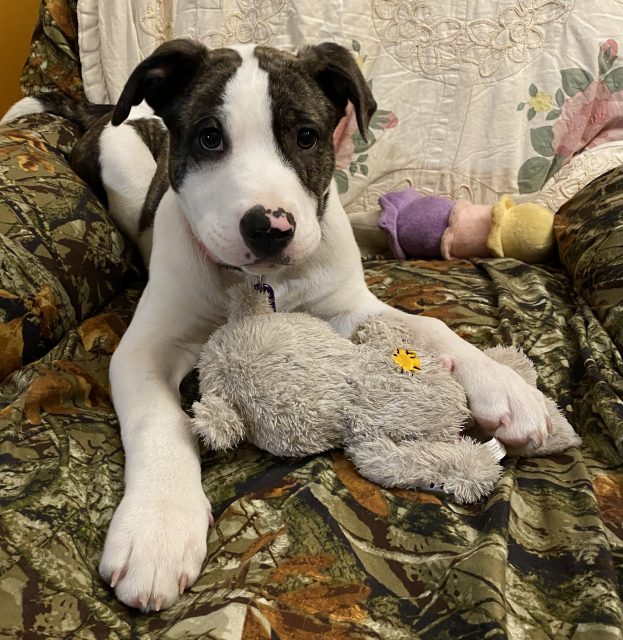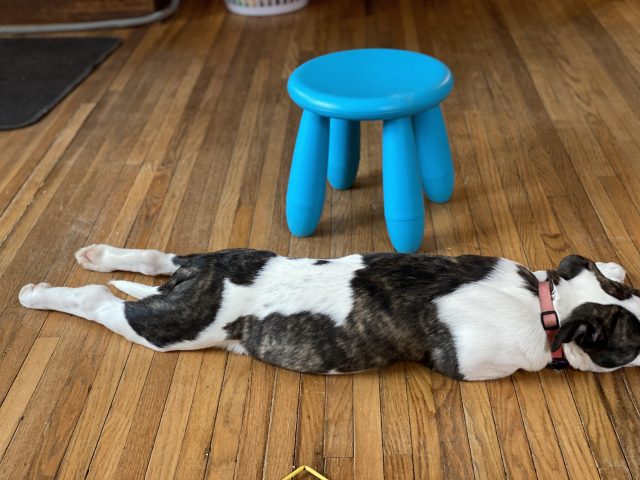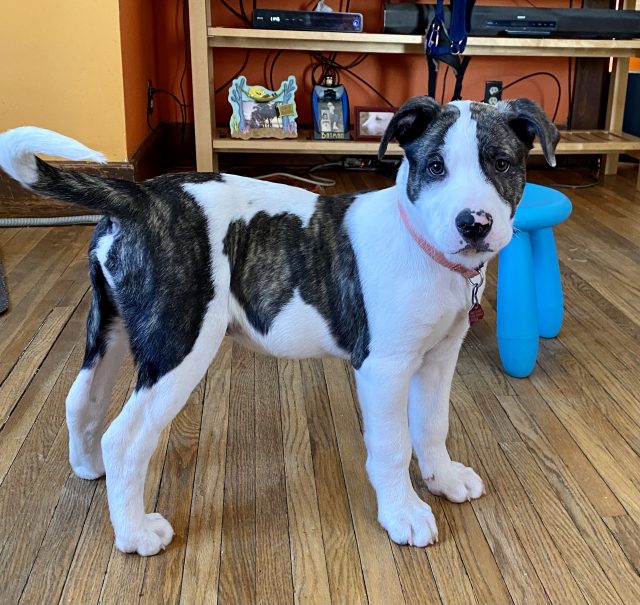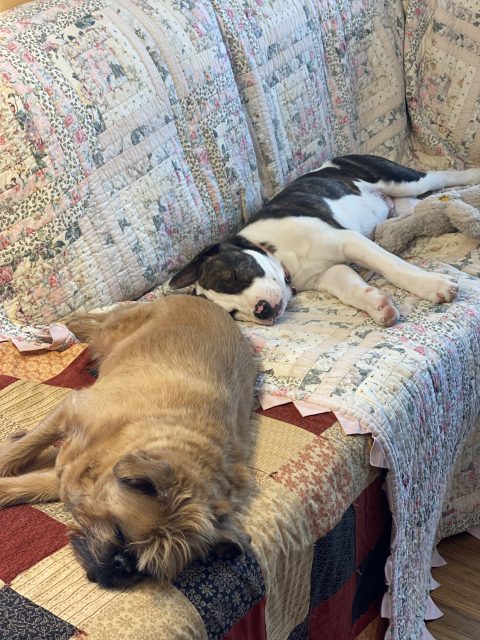 Introducing Augie Daugie: He is a QuadPawd, but hopes to take on Thurston's role and continue to antagonize Raffie! Pretty sure Thurston sent him to us, so Here ya go!
Hi! everyone! Thanks for welcoming me! Rene said it was OK for me to be a QuadPawd representative and ambassador! I kinda snuck up on Hoomama. It all started while she was looking for a Tripawd on line. Not easy with COVID precautions and no one letting her into the shelters so THAT was my opportunity. I was just sooo cute and Hoomama saw my picture and HAD to HAVE ME. She emailed the shelter but they told her she would have to wait for an appointment…
Well, anyone who us familiar with Thurston knows Hoomama ain't good at waiting. She said she was just terrified someone would get to me before she did – so she kept calling and praying and emailing til the shelter called her and asked, "What's wrong with you?" She explained about how she HAD to have me and couldn't live without me and all that other babble she makes up that sounds so convincing, so they gave her an appointment to shut her up! The rest is history.
No one knows what kinda doggo I am – some Pit Bull and other stuff. Hoomama sent a DNA so we will soon know. I am 3 months old and I weigh 32 pounds. I know how to steal Raffie treats, sit, down and do touch!! Hoomama keeps trying to teach me stuff. Something about clickers and treats – she knows all about it.
I know I have some BIG paws to fill in trying to take over for Thurston but I am up to the challenge… as soon as I learn how to stop peeing on the floor! Lets start with the  Blue Bunny Ice Cream and waffles! Love to all from Spirit Thurston, Hoomama, That Other Dog (Raffie) and MEEEEE! Augie Daugie!