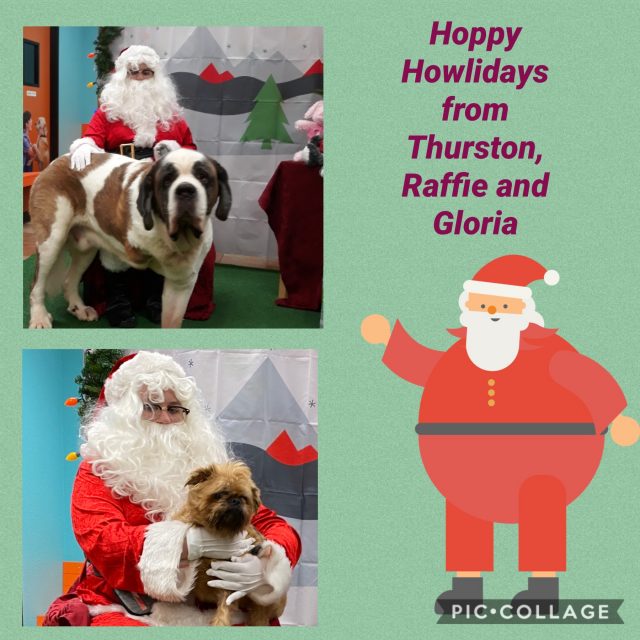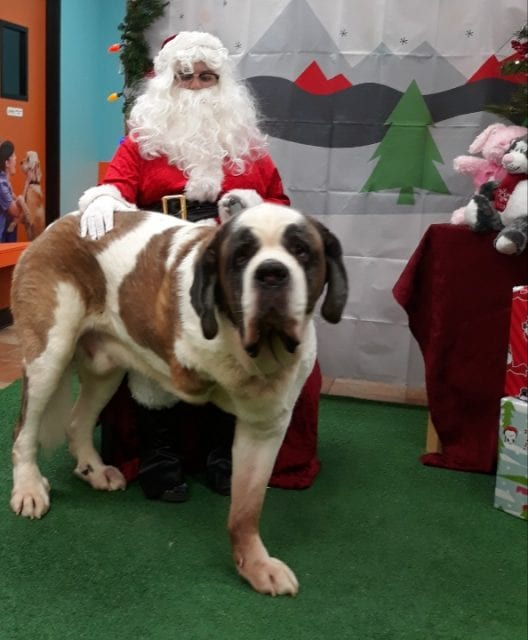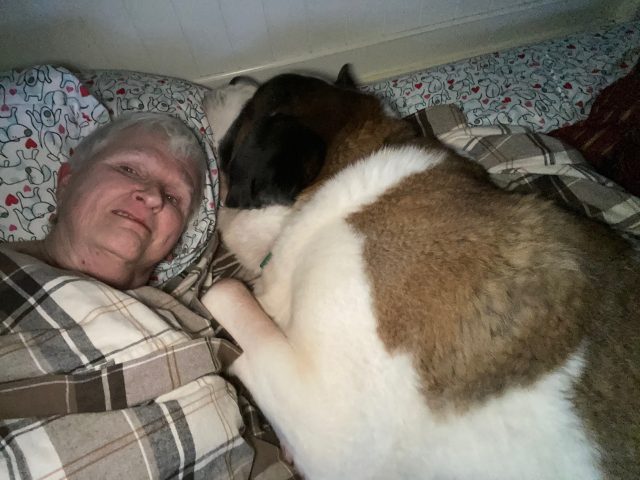 Hello everyone. It's meeee again. Had a wonderful visit with Sandy Paws and was promised more treats and Blue Bunny Ice Cream. We shall see. Hoomama took me and Raffie to see Santa at the same time but she got SEPARATE pics this time so she didn't have to take me back there alone like last year. No stupid looking costumes this year, either! I am a much more reasonable dog since I helped Hoomama read Rene's and Jim's book, "Be More Dog". I am trying to not be soooo demanding, but its not easy for me because I know NOTHING is more important to Hoomama than I AM!!
I have been giving Mom a break lately and sleeping with my head at to TOP of the bed. I find its much easier to kick Mom and wake her up this way. Added bonus is that I can slobber more easily on her face in this position and loose hairs find their way more easily into her MOUTH! I love Hoomama and want to make sure she is happy with all these things I do.
Looking forward to another turkey dinner but Mom said she may do something different. Bah Humbug! All I really want for Christmas is Blue Bunny Ice Cream and maybe Peace on Earth! Love to all and to all a good night!
BE MORE DOG, everybody!!!