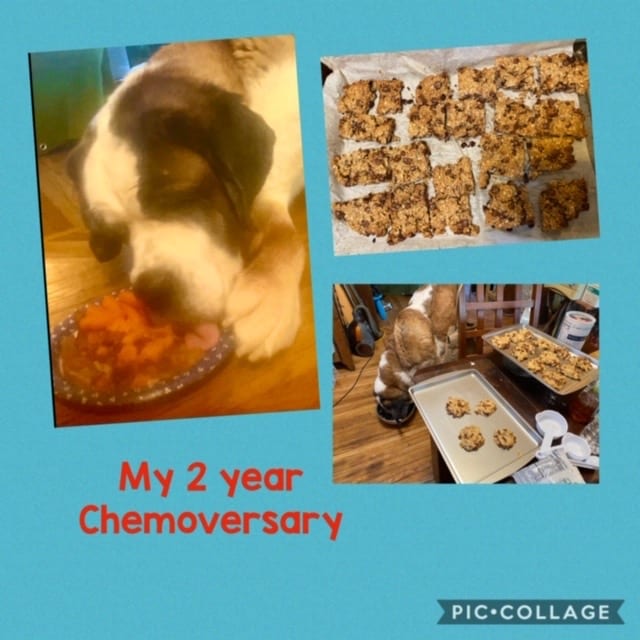 Having flashbacks of 2 years ago when Hoomama and I celebrated the end of chemo with steaks. I threw up then and I threw up again! I just eat sooo fast. I can't control myself.
I helped Hoomama bake carob oatmeal cookies and carob walnut cookies. She has these recipes special for doggos but she eats them too. They're really good!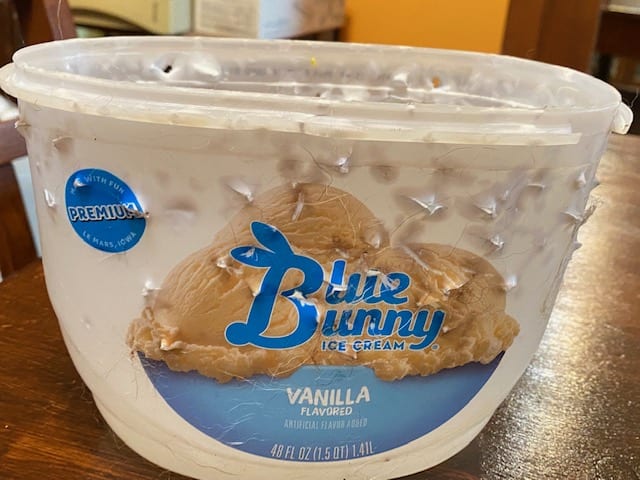 Hoomom gave me my favorite the other day. Took her way too long between Blue Bunnies so I tried to eat the container!!!
Me and  Raffie with our masks all set to go out. This social distancing is getting on my last nerve. We are way too cute to keep our faces covered.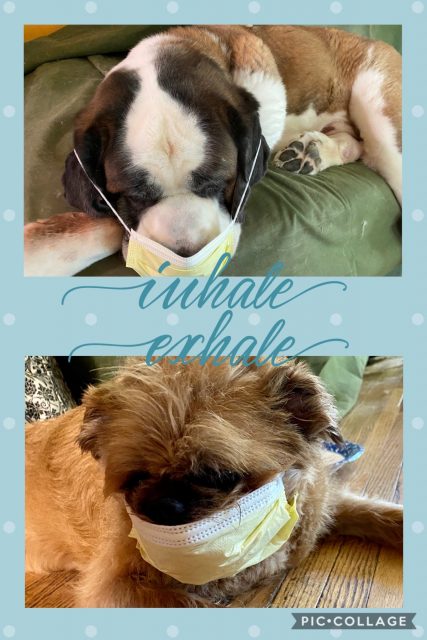 Been doing pretty good. I am 27 months post diagnosis – that vet that said 3 weeks to 3 months is sooo happy for me (except when I go poop on his grass). Going to University of Wisconsin for X ray/exam August 11 and my 8th Birthday is August 31! Lots to look forward to! Love and sloppy kisses to all!